FEMALE
ENTREPRENEUR
REVOLUTION
20 EPIC WOMEN
SUPERCHARGE YOUR FUTURE
WITH PASSION, PURPOSE &
PROSPERITY
Send a Friend to:  JaneApplegath.com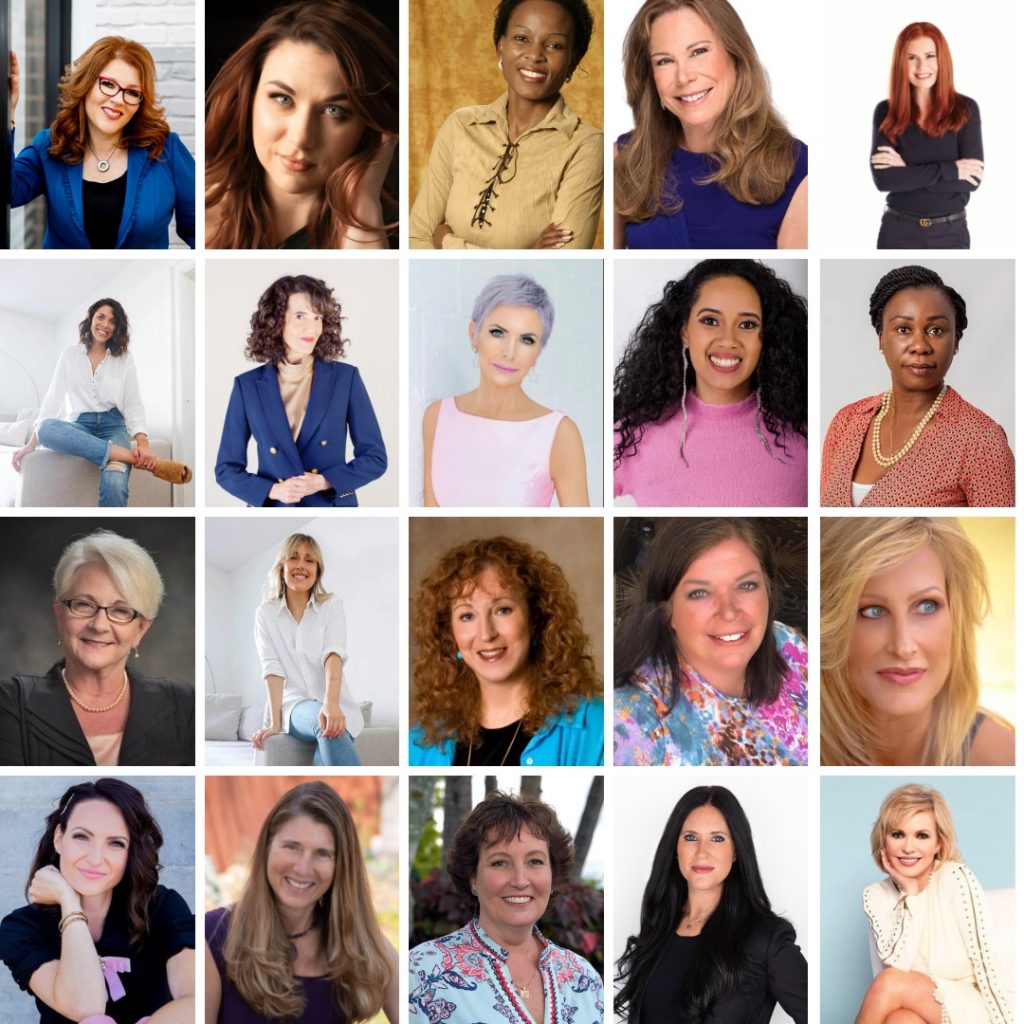 SUPERCHARGE YOUR FUTURE WITH
PASSION, PROSPERITY & FREEDOM
TWENTY EPIC FEMALE ENTREPRENUERS FROM AROUND THE GLOBE
Mark this day as a moment your mind accepts the pattern of epic success.
Whether you're just starting out, or you've already got a business, if you've been hitting a glass ceiling on your potential, it's time to bust through now!  
This Summit is about YOU!
YOUR FUTURE.   YOUR JOY.   YOUR EPIC LEGACY.
In this moment, YOU make the choice, because here's what I know:
Knowledge is power. Learning is your super-power.
This is your chance to learn from 20 epic female entrepreneurs who have success knowledge, experience and resources that could take you to your next level and build bonds that could help you level up your life, career, and business to epic success like you couldn't imagine.
✓Get your voice heard to
revolutionize the world

✓Connect with the hearts of your
dream clients for epic success

✓Take bold action with a
prosperity-powered mindset

✓Feel empowered wearing
your very own iconic style

✓Attract raving fans with a
supercharged social media blueprint

✓Get visibility with access to
multiple speaker opportunities

✓Ignite super star influence with
your very own magazine funnel

✓Get INCREDIBLE FREE OFFERS, and
so much more…   
✓Get your voice heard to revolutionize the world

✓Connect with the hearts of your dream clients for epic success

✓Take bold action with a prosperity-powered mindset

✓Feel empowered wearing your very own iconic style

✓Attract raving fans with a supercharged social media blueprint

✓Get visibility with access to multiple speaker opportunities

✓Ignite super star influence with your very own magazine funnel

✓Get INCREDIBLE FREE OFFERS, and so much more…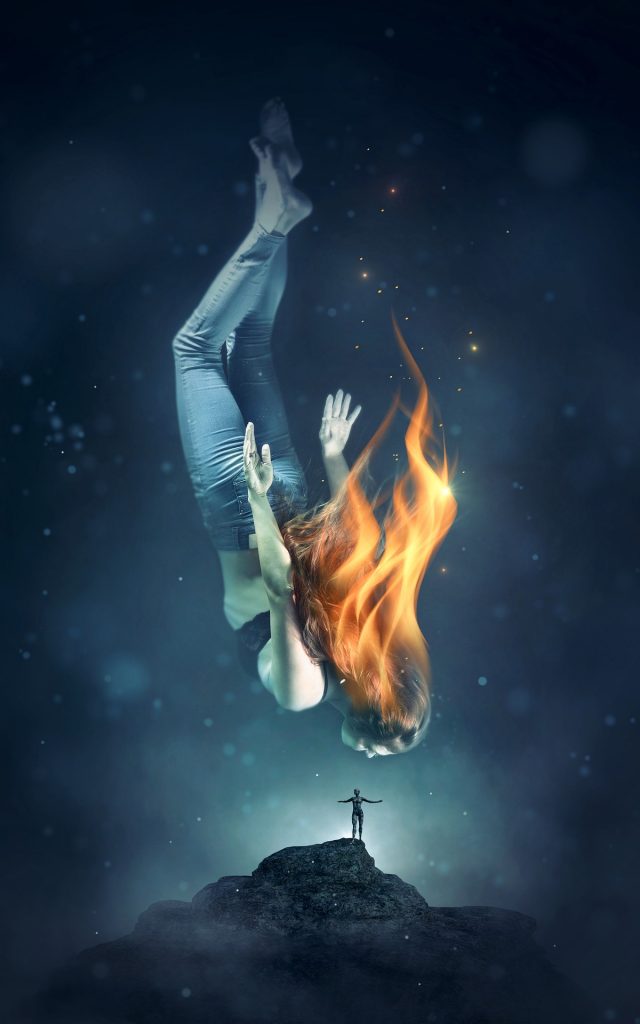 My promise to you: This summit is packed with unforgettable information, ideas & resources to inspire you to take epic action towards your success.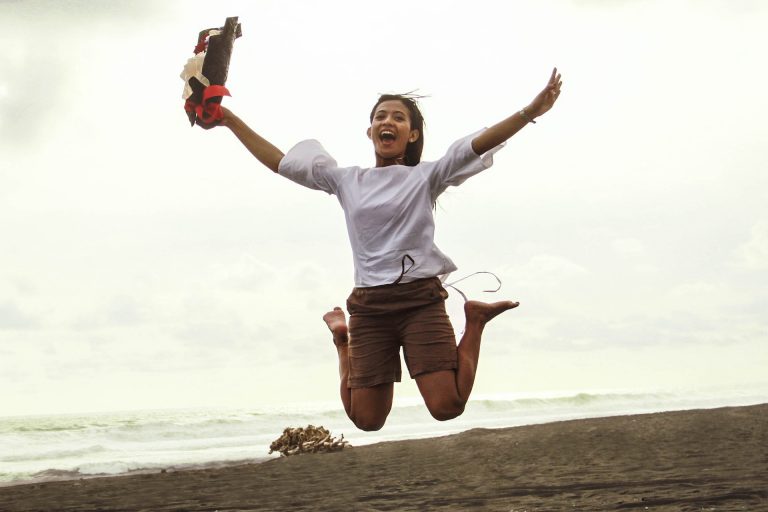 IF YOU'RE COMMITTED TO SHOWING UP AND BEING PRESENT, THE AMOUNT OF INFORMATION AND RESOURCES YOU'LL RECEIVE WILL SHOCK YOU!
The mindset and confidence you pick up from the epic female entrepreneurs you hang out with at this event is second to none.
Nothing boosts your confidence like being in the presence of female greatness; business owners who own their epic success.
From a multi-million-dollar female CEO in the beverage industry, to leading female coaches, thought leaders, educators and global changemakers advocating for women's independence through entrepreneurship.
You'll feel invigorated and transformed as a switch in your head goes from doubt and uncertainty to "WOW," I can do this!" That's what will happen when you surround yourself with these epic women who will fire you up to take action and step into your greatest potential!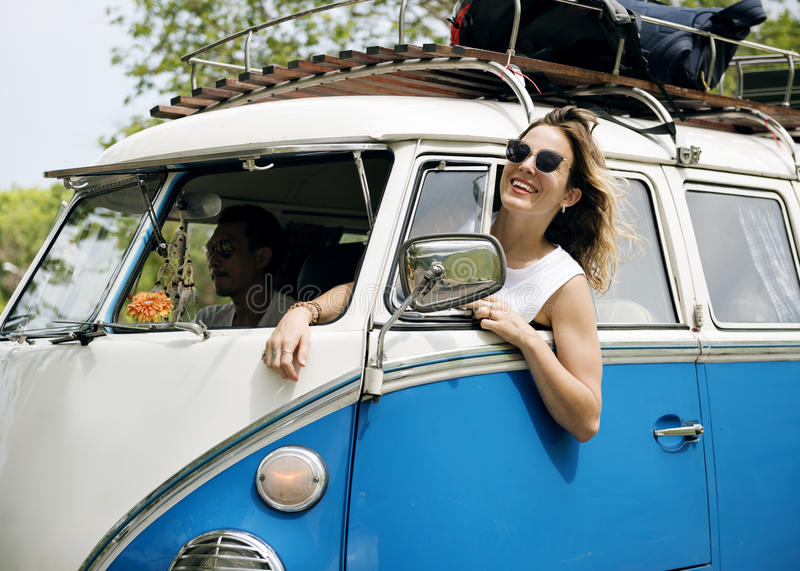 Money loves speed and action.
And there's no better place to take massive action than the
Female Entrepreneur Revolution Super Summit.
I can't wait to share these fabulous women with you at the Summit!
X0X0X0
Jane Applegath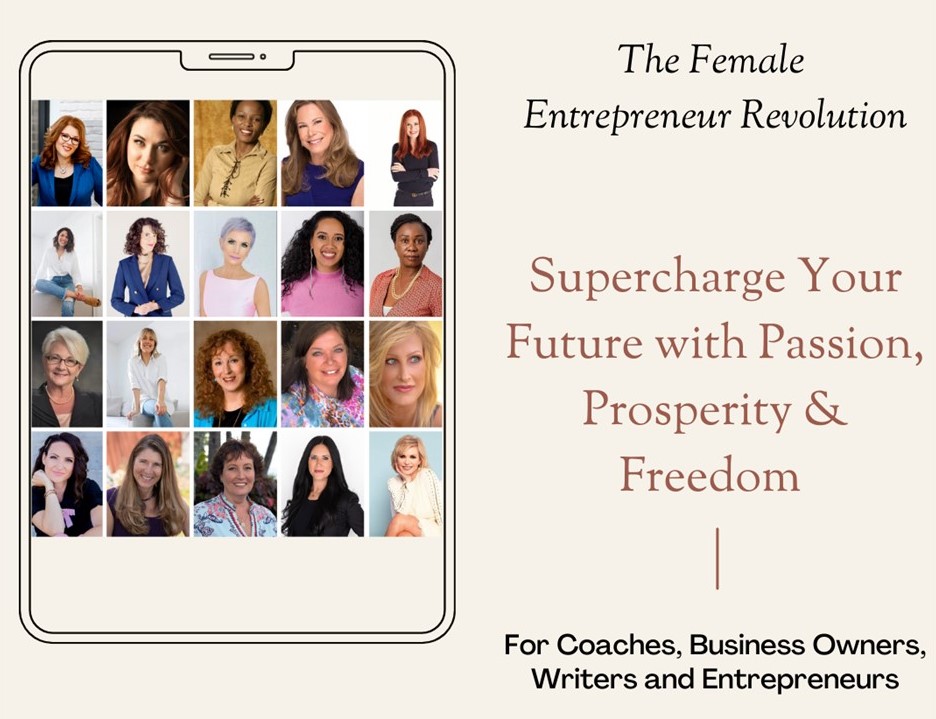 Daphne Mashamaite
EMPOWERING WOMEN ENTREPRENEURSHIP in South Africa, Daphne Mashamaite, Life Coach
Eleni Anastos
Discover How to Bust through MONEY and MINDSET BLOCKS, Prosperity Coach Eleni Anastos
Michele Malo
TRANSFORM Your Business to Success and LIVE an AMAZING LIFE - Change CEO, Michele Malo
Margot Zaher
Discover AWESOME CONNECTION in Your LOVE LIFE - Empowerment, Relationship Coach, Margot Zaher
Marly Broudie
How to MAKE MONEY with DIGITAL MARKETING – SocialEyesCommunication, Founder Marly Broudie
Laura Steward
TRANSFORM YOUR LIFE, ASK UNTHINKABLE QUESTIONS - Coach, Best Selling Author, Laura Steward
Kris Bryant
AWESOME WAYS to MONETIZE YOUR SOCIAL MEDIA NOW, Social Media Expert Kris Bryant
Ashley Armstrong
How to Get A 7 FIGURE e-Commerce Business NOW, BIZ Expert Ashley Armstrong
NANKHONDE KASONDE-VAN DEN BROEK
The AWESOME WOMAN Transforming FEMALE FOUNDERS in AFRICA – Founder, CEO, Zanga African Metrics
Traci Jeske
LIVE your MOST AWESOME LIFE with AGELESS GLAM and ATTITUDE – En Vogue Stylist, Traci Jeske
Meagan Gallman
The AMAZING Story of How TAKING ACTION Paid OFF BIG TIME – Mompreneur, Salon Owner, Meagan Gallman
Jodi Harrison Bauer
5 SECRETS to FEELING AND LOOKING YOUNGER NOW - Entrepreneur, Jodi Harrison-Bauer
Vitina Blumenthal and Lesley Nimmo
10 Awesome Tips for CREATING A BRAND that MAKES MONEY – Founders AlignCreativeMinds , Vitina Blumenthal, Lesley Nimmo
Jackie Lapin
Discover the EASIEST WAY to GET YOUR MESSAGE to the WORLD, Entrepreneur Jackie Lapin
Sherry Gideons
CREATE YOUR BIG DREAM, LIVE THE LIFE YOU LOVE - Podcaster, Mindset Coach, Sherry Gideons
Lea Woodford
How to CREATE your MONEY-MAKING BRAND MAGAZINE - CEO, SmartFem Media Group, Lea Woodford.
Dr. Susan Taffer
PIONEERING the FUTURE of EDUCATION - Academic Architect, CEO/New Stealth EdTech – Dr. Susan Taffer
Carla Snyder
Awesome ACTIONABLE TIPS to Land Your DREAM JOB, Carla Snyder, Impact Transformation.
Deidre Sirianni
TRANSFORM your Mind and CHANGE YOUR LIFE, Entrepreneur Deidre Sirianni
Kim Schalk
An AMAZING Way to DISPLAY YOUR BRAND WITHOUT Saying a WORD, Designer, Kim Schalk.
Kara Goldin
From idea to $150m business empire, best-selling author, & podcaster, Kara Goldin.
I am a South African woman with passion for entrepreneurship and humanitarian work. I believe that my one word is "Entrepreneurship". This led me to launch Women Business Achievers a couple of years ago, whose mission is to move women entrepreneurs from the periphery into the mainstream of the economy through various interventions. As a result, we see businesswomen growing their businesses and thriving, in spite of the current pandemic. We host regular webinars and invite experts in various fields to address various aspects of running a successful business, in spite of challenges.
About my professional background, I have studied a Master's program in Entrepreneurship. I have extensive experience in enterprise development, a career that I started over 15years ago, while working for the Ministry of Trade of Industry, South Africa. Over the years, I have done projects in various sectors including mining, engineering and business training and development and ICT.
Whilst CEO of TWIB (Technology for Women in Business), I initiated partnerships between SA women in business with Danish medium-sized businesses, in order to grow local businesses. I did fund raising where necessary for the projects, for 3 years in a row before relocating to USA.
Interestingly, I think outside of the box. In fact, I believe there is no box. More on this is in my book "Climbing the ladder of success".  Being a pioneer, proactive and results-oriented, I am willing to operate in unfamiliar areas.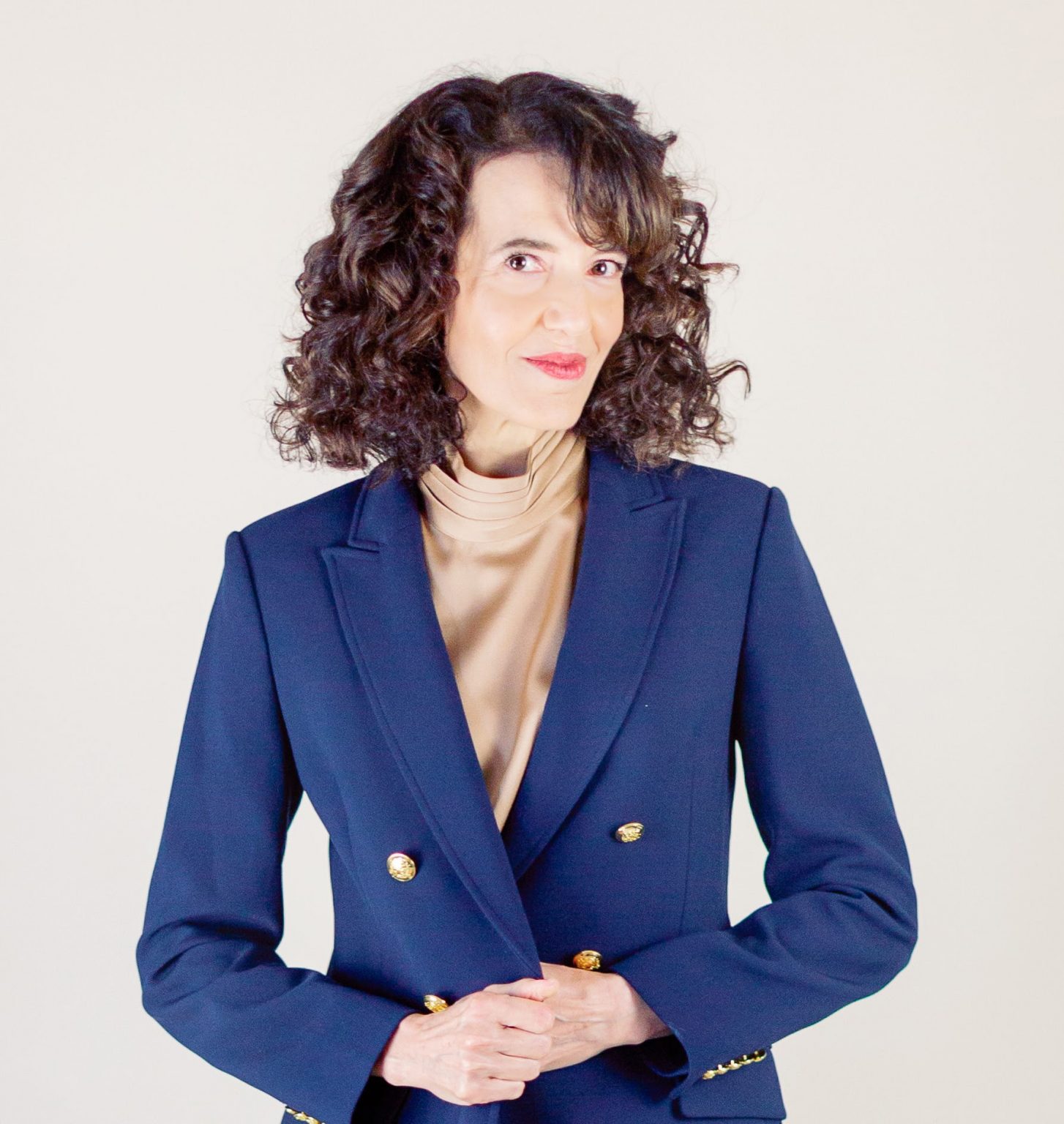 At the intersection of Bob Proctor and Suze Orman, is Eleni Anastos, with a little Detroit sass thrown into the mix.
Eleni Anastos is a Business Strategist and Prosperity Coach who helps entrepreneurs and C-Suite executives bust through money and mindset blocks, so they can create the income, impact and lifestyle they desire at any age.
She has extensive experience in business development, program coordination, personal development, education, public speaking, training and assessment, while holding certifications in business, money and life coaching.
Eleni creates and implements assessments and training programs for business owners to increase income, client engagement, and improve morale. She understands that external results only come from internal change.
Eleni has spoken on national stages and has been a featured guest expert on National TV, Podcasts, radio shows and streaming networks, sharing her money and mindset strategies.
Eleni is truly passionate about helping people live their best lives, professionally and personally, and her innovative, no-nonsense approach ensures that clients waste no time in getting results.
That Guy's House publishing house is pleased to release Eleni's new book "My Reinvented Life" in the Summer of 2021.
MICHELE MALO can best be described as a force of nature. She is known as a mindset shifter, a mission-driven change agent with a gift for quickly diagnosing the problem areas of a stagnant business and setting the course for growth. Her ability to consistently return brands and lives to their iconic status has earned her the moniker "The Change CEO." She carries her open-minded approach forward as a coach and corporate consultant creating breakthroughs for individuals and teams. As a speaker motivating audiences all over the world, and as an author and mentor who empowers others to confidently live a life without regrets.
Through her career, which has spanned across Fortune 500 companies in the food service industry, Michele has hit corporate targets in new product launches, spearheaded innovation, and developed successful brand rejuvenation strategies. At Kellogg's, she and her team partnered with the Culinary institute to promote a new strategy "The Art of the Cracker" a new way to use a simple iconic food into a culinary staple ingredient. At Barilla US, she created and optimized the foodservice marketing platform and repositioned the product within each segment. During her tenure as a global marketing lead for Scholle, she oversaw the opening of the Asia Pacific marketplace, which took her to Hong Kong, Singapore, India, Taiwan, and Korea.
Michele understands that people are only as strong as their mindset and thrives in situations where she can leverage her leadership skills to bring out the best in those she serves. Clients consider her to be a forward-thinking change agent and team builder whose coaching style is part-badass and part-handholder. She is also a natural connector who understands that one introduction to the right person can transform a life. Those who know her best would say that Michele "lives her life with her hair on fire" and encourages others to embrace change, find their passion, and strengthen their mindset to maximize their journey to success.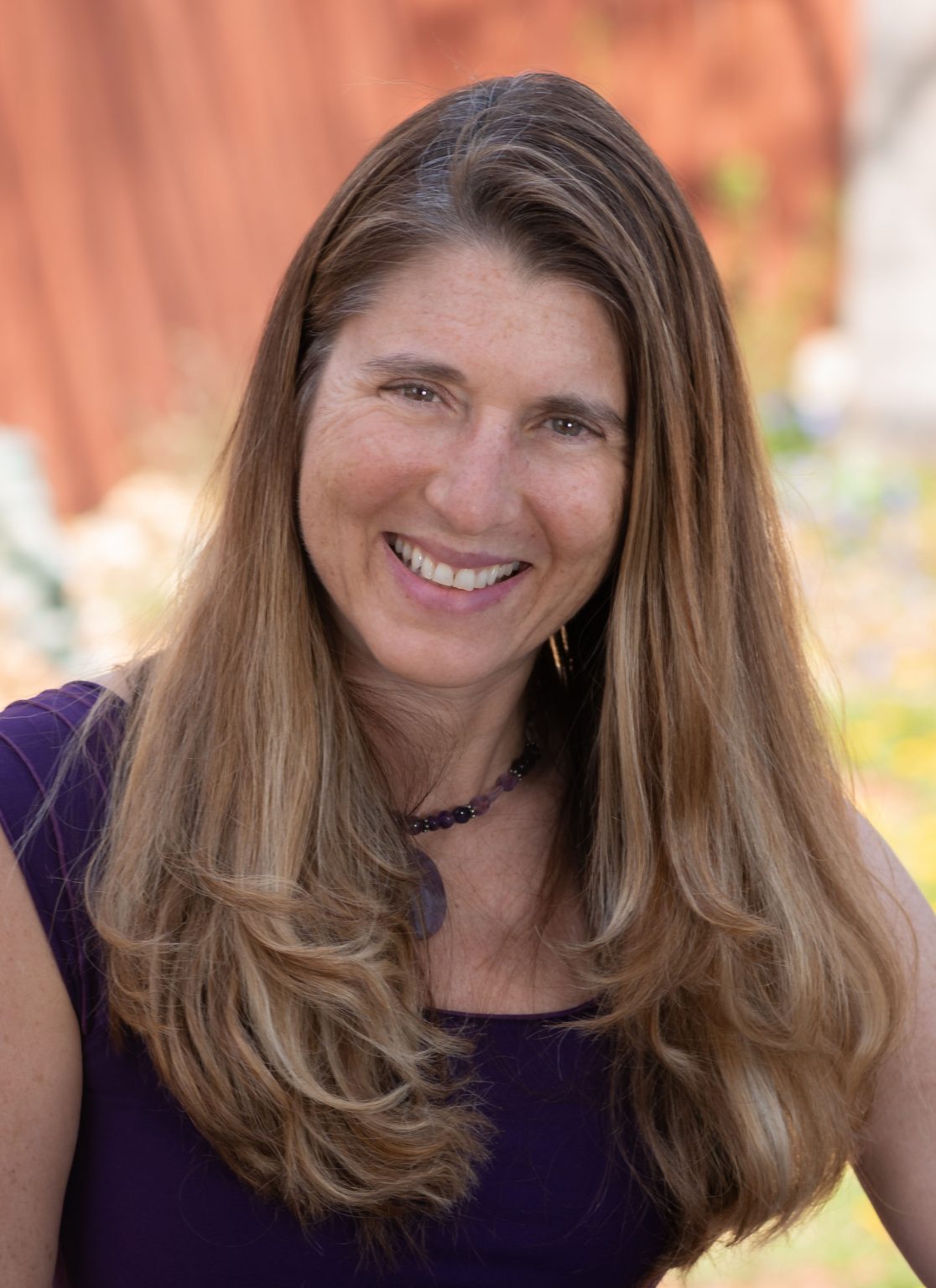 CONTACT INFO:
https://www.facebook.com/MargotZaherCoaching/
Margot, as an Empowerment and Relationship Coach,  helps women in stagnant or troubled relationships break free of unhealthy patterns, shift fear into confidence,  and reclaim their power so that they can experience deeper levels of connection and intimacy with their partner.

Margot, who holds a Masters in psychology, is a certified professional coach, hypnotherapist, and EMDR Facilitator. 

Margot is the creator of the Women's Empowerment Academy and the Relationship Reset Bootcamp which has helped hundreds of women over the last twenty years to reclaim their power in intimate relationships.

She's the author of the Amazon bestseller "The Golden Cage: from Entrapment to Empowerment" where she guides readers through a step-by-step approach to identify and break free of Life Cage's, including relationship ones.  

After going from being stuck in troubled relationships to manifesting her soul mate, she uses her personal experiences to help women create greater intimacy, connection, and trust in their relationships. 

She has been featured in Authority Magazine, Thrive Global, Bustle, appeared as a guest on numerous relationship podcasts, and has been a keynote speaker for the Broomfield Chamber of Commerce, American Women's Business Association, Rotary International, and Kiwanis.  She is an executive contributor for Brainz magazine.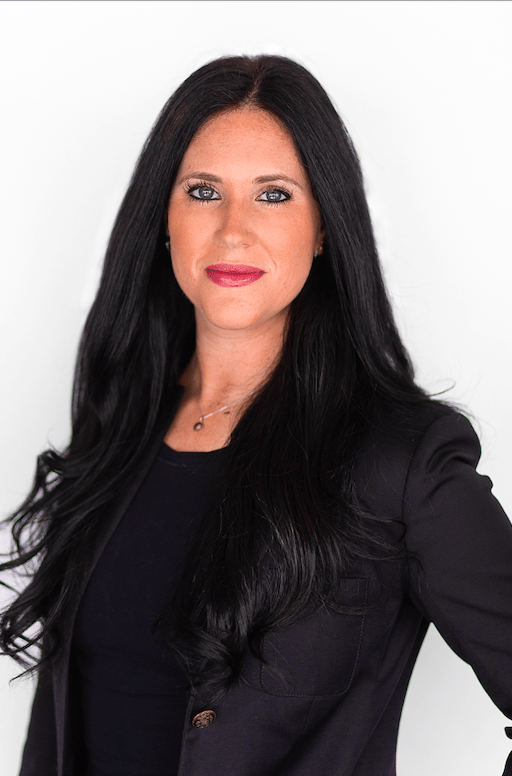 Marly Broudie is the Founder and CEO of SocialEyes Communications Inc., a digital marketing and business development firm based in Toronto.

Marly's career started in 2011 at a downtown litigation firm. There, she transitioned into Business Development and Marketing where she honed her skills in social media marketing, content creation and Business Development strategy.

Marly launched SocialEyes Communications in 2015 to help businesses and professionals broaden their opportunities through the power of online marketing.

Marly's goal-oriented approach and ability to help clients develop a vision to drive growth is her fuel for success and consequently, the success of her clients.
Laura operates from a simple philosophy – "Treat people better than they expect to be treated", and it is from this belief that she was able to carve her niche and stand out in the highly competitive IT field, building Guardian Angel Computer Services from a sole employee business into a leading multi-state provider of Managed Technical Services.
Living an amazing life happens when we ask the right questions, and Laura Steward intuitively knows the right questions to ask. From the wisdom she learned at her mother's side to the insight she gained baking pies with her Grandmother, Laura has developed an innate ability to ask the questions that propel business leaders and entrepreneurs to incredible achievements.
An avid reader, Laura's understanding that questions control the outcome began at the age of six, when Laura watched her Mother question school policy, creating change and allowing Laura to immediately begin learning to read. Throughout her life, Laura questioned the decisions she made along with the decisions made by others.
Based on the answers she received Laura was able to build, and fifteen years later sell, her highly successful IT business before starting Wisdom Learned, LLC, a company dedicated to educating leaders based on experience and wisdom learned in the trenches.
Laura is a sought after speaker, author, business advisor, former iHeart radio host and international podcast host. She is the author of the award winning international bestselling Book "What Would a Wise Woman Do? Questions to Ask Along the Way" which was on the Amazon Woman In Business bestseller list for over 90 weeks and continues to hit bestseller lists around the world. Through her weekly show, It's All About the Questions, keynote speeches, books, seminars, training and one-one sessions, Laura's mission is clear – help people get off autopilot and create amazing, successful lives.
Today, along with inspiring entrepreneurs and leaders, Laura finds joy walking along the beach or hanging out with friends. But no matter what she does, Laura always makes sure to ask questions along the way.
FREE OFFERS: 14-day instagram growth challenge.
https://crushitwithkris.com/instagram-growth-challenge/

Promo: 40% off a 30-minute strategy call. Here is what it entails:
One to one customized social media marketing training for coaches, service-based businesses, and online businesses
Strategy to build more demand for products or services
Instagram, Fb, Linkedin, and Youtube growth and marketing
Kris Bryant, a visibility strategist, grew up in Boston Massachusetts.
Her work has appeared in various publications, including Forbes, Yahoo News, Google news, and Startup Fortune.
Life can be extremely challenging for small businesses, especially once Covid impacted the world. Many small business owners are faced with limited marketing funds, and having to compete with much larger corporations in their field. Even when you have a top-quality product or service as a smaller entrepreneur it can still be tough connecting with and staying in front of your ideal audience.
When Covid 19 hit, she knew something needed to be done to make a difference. To help entrepreneurs overcome these unprecedented times, she provides free marketing classes twice a month for entrepreneurs who need affordable and effective strategies to acquire more customers online. This experience has been truly rewarding.
Kris' great passion is bridging the gap between entrepreneurs and potential customers. Kris enjoys helping her clients use online marketing in the most efficient and economical way to stand out amongst all of the noise on the internet so they can thrive.
Kris' educational background includes a BA in Criminal Justice in Communications from Northeastern University. In addition to the free live classes Kris is also a content creator on Youtube, where entrepreneurs learn how to use social media to promote their business.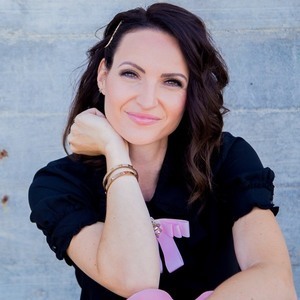 Ashley Armstrong 'The Hidden Rules Expert'™, Business Advisor and Best Selling Author, is the Go-To eCommerce Expert for National USA Media. Ashley helps multi-million dollar companies and solopreneurs navigate the in's and out's of Amazon and eCommerce to scale their businesses to 7-figures and beyond.
After building a 7-figure physical product business, Ashley established an eCommerce consulting firm that specializes in navigating Amazon's 'hidden rules' of engagement while being nominated as one of the best Amazon consultants by SellerPoll 2020.

Recently she pivoted to provide a dedicated community for women to get expert advice and mentorship for every aspect of their eCommerce business. Her expertise has helped thousands of sellers properly position their product lines in order to increase sales, build a loyal customer base, 
and drive revenue.

On average Ashley's top clients see a 140% increase in sales in 30 days.
Ashley partnered with Amazon and Marketing guru Dan Hollings, and consulted companies like Sustain Natural and Viome, who won awards like The Most Innovative Startups 2019, Company of the Year Award and Startup Award 2020.
She has also consulted for influencers like Naveen Jain and Jeffrey Hollender, and joint ventured with experts including Joe Polish, Jason Fladlien, Philip Jepsen, and Greg Mercer. For her expertise, she has been featured in Entrepreneur, Business Insider, Yahoo Finance, Medium, Authority Magazine, Thrive Global, Emmy-Award winning program The List Tv, CBS, NBC, ABC, and FOX NEWS. 
Think of Ashley as the business coach for eCommerce sellers.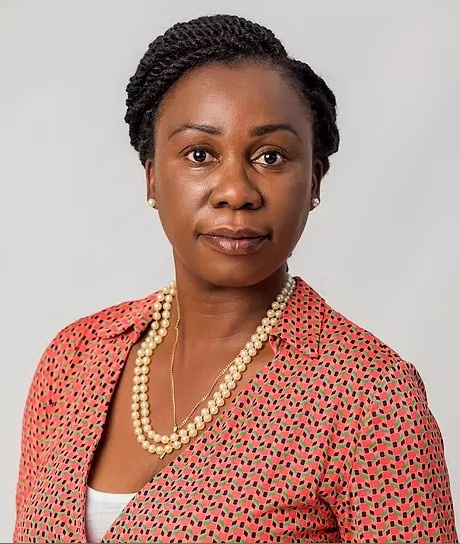 Nankhonde Kasonde-Van Den Broek
Nankhonde is a successful entrepreneur, an Organizational Change Architect & Professional Certified Coach with over 20 years of experience in working with multi-nationals, international organizations, and Governments.
Raised in Zambia, Switzerland and France Nankhonde professional career had her traveling and working in international development and finance with the United Nations and the Global Fund to fight Aids, TB and Malaria, where she honed her expertise at designing and leading large-scale change across multiple business and cultural sectors.
Her entrepreneurial journey began with her handbag company, Konde, that expresses the beauty and culture of her home country, Zambia. But the road to entrepreneurship wasn't easy and she sold her last bag in 2015, just 5 years after her launch.  Undeterred, she returned to school and a new vision manifested that inspired her to create a new luxury  brand of high-end clutch designs created in Zambia, and made in Italy. 

With a passion for human capital development and change management in Africa, Nankonde became the founder and CEO of Zanga, a company specializing in the design and development of human capital solutions for success in Africa, fostering solutions to transform, sustain and impact advancement efforts in Africa.
Zanga uses cultural and behavioral  insights to reflect how people make decisions and act  on them in an African context. To develop the company's solutions, her and her staff draw inspiration from many African and international thought leaders.  Her national and international team embodies a powerful partnership that represents over 50 years of combined experience in leadership development, entrepreneurship and industrial psychology in both the private and public sectors.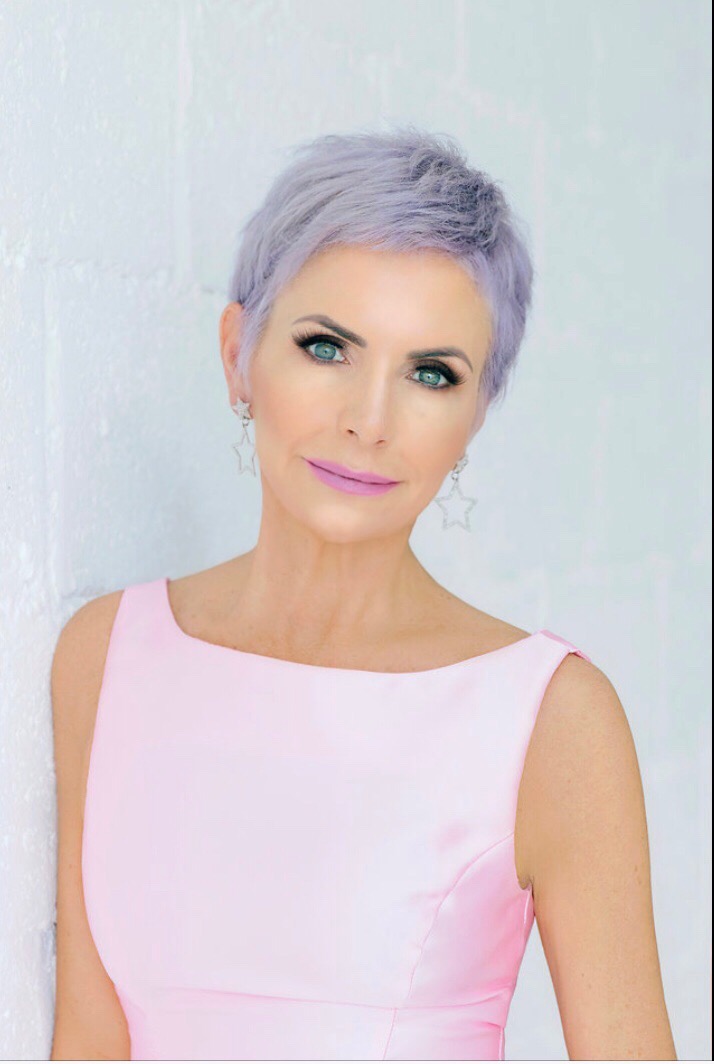 Traci Jeske is the director of En Vogue Stylist, and an internationally certified personal stylist, she helps women 40 and beyond up level their glamour game to unapologetically create and live their best and most stylish second act ever. No stranger to wrapping up for winter, Traci was born and bred in Canada before establishing her stylish, stiletto-sharp brand in Italy, where she has been living  for the last 20 years.
Blending Italian la dolce vita with her flair for fashion and style Traci takes her personal life experiences, living in Australia, working in Dubai, London and abroad, overcoming an eating disorder and her experience of over 30 years in the fashion industry to have women find their unique style, be bold, stand out in a crowd looking and feeling absolutely fabulous in every season of their life.
She has been featured on Fox34, 21News NBC, WBOC CBS, numerous podcasts, has spoken at various conferences and events. She is also a recent contributor at the Good Sh+t lifestyle magazine and has 45k followers on Instagram , where she gives women 40 and beyond tips and inspiration to be and look their best no matter their age!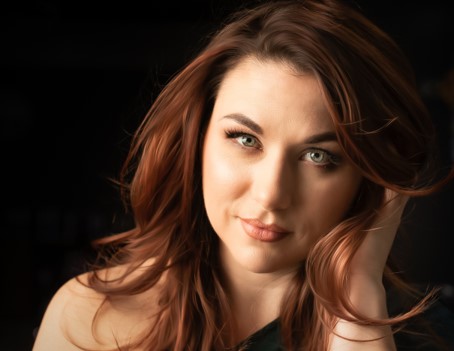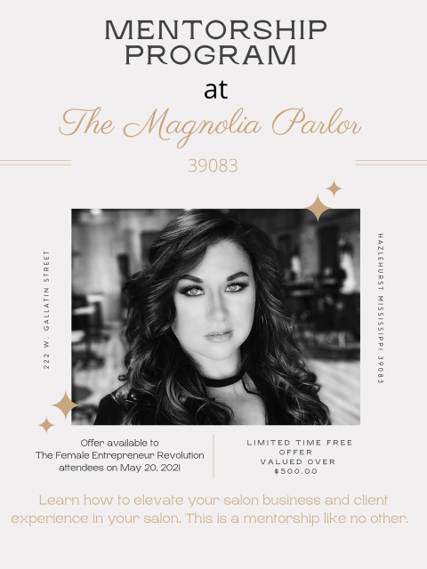 CONTACT INFO:
meagangallman@gmail.com
 Meagan Gallman has been a licensed cosmetologist for 14+ years. She is a Custom
Color Specialist from Mississippi. The Beauty Industry has always intrigued Meagan,
even as a small child. As someone that always knew she would be a part of the
greatest industry in the world, being "just a hairdresser" was never an option. That
is when her passion to connect with other like-minded stylists began to flourish.
During her career, Meagan has become known for her advocacy for continuing
education and her passion for teaching others in the industry. Meagan brings at
least one newly graduated Cosmetologist into her salon per year and pours
education into them as he or she assists with each guest. Her passion for education
stemmed early in her career simply because there is plenty of room in our industry
for everyone to succeed. Also, being from a small town, extended education
opportunities were extremely limited in her area at the beginning of her career.
Finding continuing educations were exceedingly difficult and not found locally.
Assisting programs were completely nonexistent. She does her absolute best to pour
every ounce of information possible into elevating stylists to ensure success for each
and every stylist that she meets.
Branded as a Sassy Southern Belle, Meagan brings her spicy personality into every
custom hair creation for her guests. Known for her unique transformations on her
Instagram (@megnaomihair,) she shines in Color Corrections, drastic Color
Transformations, and styling. As a salon owner in her hometown and former salon
manager in a neighboring city, her drive for business has created an incredible work
ethic.
Meagan is a Joico Master Artist, Olivia Garden Educator, Salon Owner, and Beauty
Launchpad Magazine Education Team Member. In the last few years, Meagan's
passion for Color Education has skyrocketed to a new level. Since being hired for
Joico in 2017, Meagan has had the opportunities to work alongside and assisted onstage some of the most prestigious names in the beauty industry. And by doing so,
she is easily able to share the JOI of Healthy Hair to other stylists eager to learn as
well as teaching trending techniques that are friendly to both the novice and
seasoned stylists.
Meagan has been featured in several beauty magazine publications including,
Modern Salon, Armstrong McCall, Sophisticates Hairstyle Guide, Salon Magazine UK,
Mississippi Magazine, and received her first cover on Woman Entrepreneur
Magazine. She is also a guest writer for multiple beauty publications.
Despite the COVID-19 pandemic, Meagan opened her hair salon in June of 2020 and
after being open for only 4 months, Meagan's salon, The Magnolia Parlor was voted
Best Hair Salon in Mississippi for 2021.
Although no one was surprised that Meagan decided to pursue a career in the
beauty industry, many were not supportive. In fact, many people were very
discouraging, and it is for that reason that Meagan has been quoted in saying, "You
can't live your life dwelling on the past based on the cards you were dealt before.
Suck it up, create your own luck, and then proudly present your Royal Flush."
At 60 years young, Jodi is a two-time World Bikini Champion, Founder & Owner of JodiFit boutique fitness studio, and host of the Fearlessly Authentic podcast.  
Fueled by discipline, determination and dedication, Jodi is the oldest woman to compete in the iconic Sports Illustrated Swim Issue in 2019, making global headlines, and the Top 60 finalist out of 10,000 women more than half her age.
A warrior against ageism and a champion for women of all ages, Jodi believes women are never too young or too old to go after their dreams and no one has the right to slap an age label on women with an expiration date!
A certified Integrative Nutritional Expert, a Nutrition, Hormones, & Metabolism Professional, a Certified Personal Trainer, and more, Jodi's passion is coaching women on how to live fit and healthy at any age. Her goal: transforming women's limiting beliefs into limitless power so that they can live their most Fearlessly Authentic life.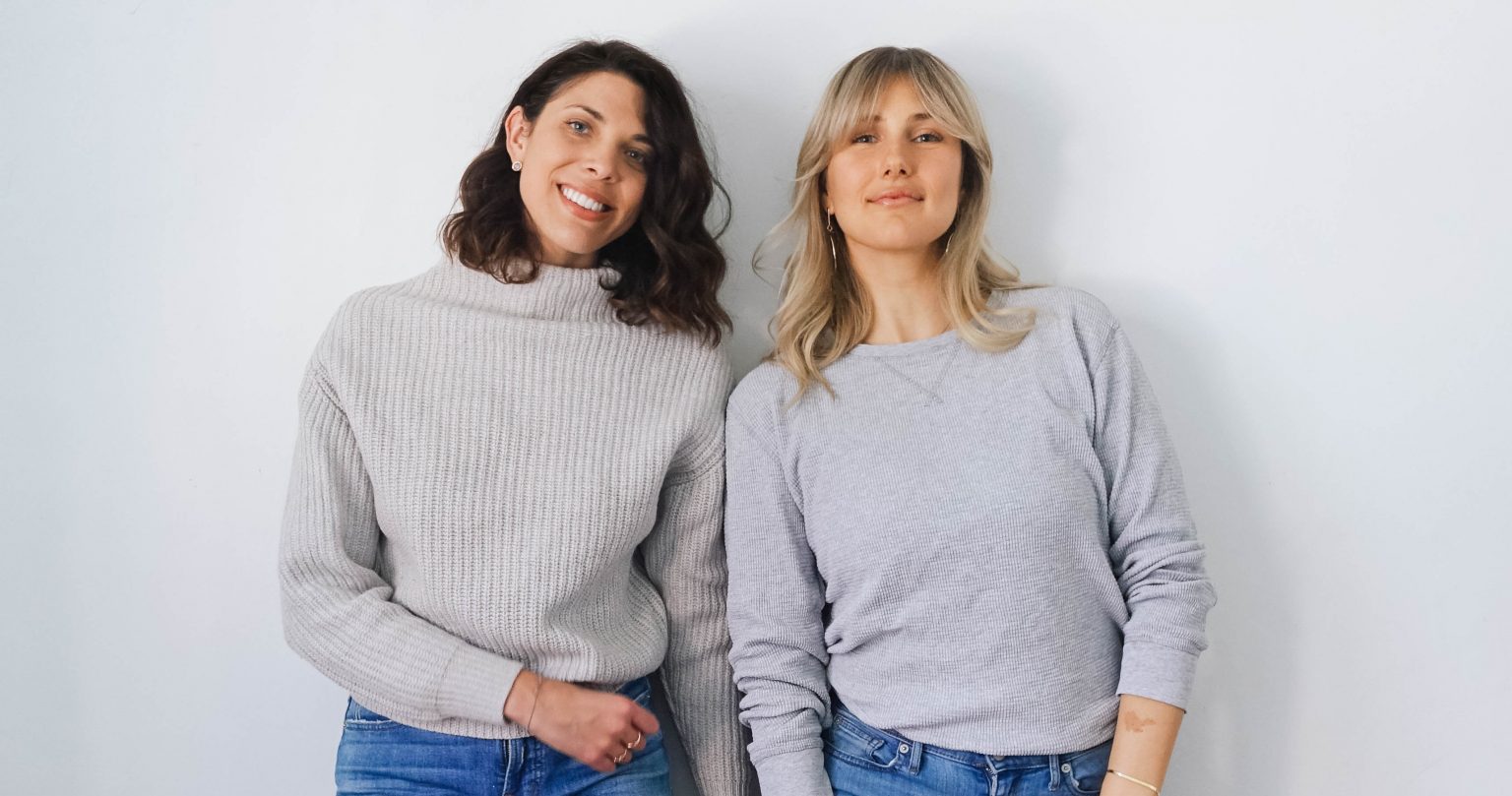 Vitina Blumenthal and Lesley Nimmo
Lesley Nimmo and Vitina Blumenthal – we run a boutique brand consultancy and our mission is to help soulfulpreneurs gain the confidence you need to increase your income and continue creating a positive impact on your clients' lives.
We're two wellness-loving, expansion-focused graphic designers that have created brands ranging from mainstream to wellness industry — yoga studios, individual teachers, coaches, nutritionists, and healers to branded training programs, retreats and more.
We're excited to share our expertise with wellness and spiritual entrepreneurs to help them become a credible source in their industry and help them expand their online presence and audience. Ultimately leading to more healing and transformation in the world.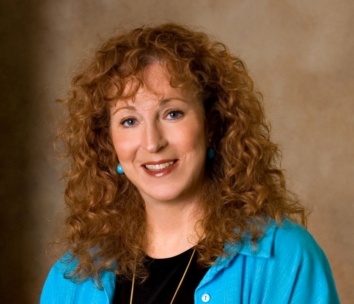 FREE OFFERS:
200 Speaker Leads Waiting for You—No Research Required! 
ONE MONTH FREE  subscription in each of the acclaimed SpeakerTunity services—SpeakerTunity®  Speaker Leads, SpeakerTunity®  Radio and Podcast Insider and SpeakerTunity Summits®
Get 200 Leads right now that welcome transformational leaders—without you doing any of the research—delivered directly to you. Try it and, if you like it, keep getting them!
Just submit yourself to the ones that are in alignment with your mission so you can  rapidly build your business and change more lives!
Value $105
Jackie Lapin is a leader in helping leaders, authors, coaches, speakers and entrepreneurs connect with their next followers around the globe. An expert at aiding them to GET BOOKED, she provides strategies, guidance and direct leads through her SpeakerTunity®  programs, tip sheets and regional directories that get changemakers booked for speaking engagements, radio shows, podcasts, virtual summits, TEDx events and virtual networking across North America.

SpeakerTunity® also offers a speaker-one sheet graphic design service, booking systems and training to fill up your speaking calendar. SpeakerTunity® is The Ultimate Speaker's Tool Box.
Her internationally acclaimed Conscious Media Relations Radio/Podcast Tours have helped nearly 200 luminaries, leaders, filmmakers and authors grow their businesses, sell more books, create viewership and change more lives by introducing them to up to 9000 radio shows and podcasts, including such clients as Don Miguel Ruiz, Dr. Joe Vitale, James Twyman, Denise Linn, Arielle Ford, Hay House and more.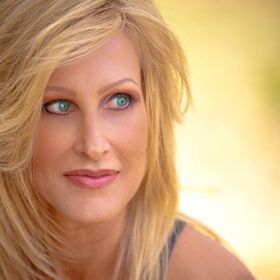 I AM HERE TO HELP PEOPLE OF ALL AGES DISCOVER THEIR OWN INFINITE GREATNESS…
Sherry Gideons speaks to worldwide audiences,
inspiring them with her story of survival and triumph,
and how to create the life they were born to live.
CELEBRITY FITNESS EXPERT & SPEAKER MIND-BODY WEIGHT-LOSS IMAGE EXPERT LIFE MASTERY CONSULTANT
The reality is that at some point in life, we all go through struggle. But we get to choose how we respond to it. We have the power to build an unstoppable mindset. Any successful person alive today is a testament to that infinite capacity of the human potential who have gone on to serve others in amazing ways
My Ultimate Message Worldwide Is to Help Bring Out the Infinite Greatness That Is Within All People and Inspire Them to Live Extraordinary Lives
WE ARE WORTHY AND DESERVING.
OF GOOD AND GREATER GOOD
Start Your Whole Health Transformation Now
No matter where you are on your whole health journey today is the day you can begin again. Your health is related to your attitudes. Your thoughts, emotions, and beliefs form because the mind and body are intricately linked and constantly communicate with each other. This communication is called the body-mind connection. Many people believe that by nurturing the body-mind connection, we can sometimes prevent medical illness and often speed our recovery when we do get sick.
Get started on Sherry's Blog and Podcast is designed to remove the roadblocks to whole health and the life you deserve to live. You will find many resources to create your healthiest best self.
Lea Woodford; a top keynote speaker, and CEO and Founder of the SmartFem Media Group, a full-service digital marketing and advertising company.
As a leader driving innovation and change in business marketing and customer service, Lea created SmartFem by putting to work her years of experience as a publicist, columnist, and a Radio & TV Personality.
Known as "The Connector" she is dedicated to helping women raise their Visible, expand their influence and magnify their connections.
Lea is here today to tell us about her exciting upcoming SmartFem Retreat that focuses on her innovative Magazine Marketing Funnel approach that will have you star in and create your very own magazine.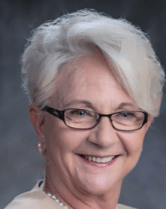 FREE OFFER:
1 hour consultation and coaching complimentary when 
Epic Vision Zone in subject line
CONTACT INFO:
Dr. Taffer is available to speak at Local, National and International Forums.
Dr. Susan Taffer is an American business and social entrepreneur, a Transition Strategist, Global Educator, and a Humanitarian. She is an Intercultural Ambassador for Universities, businesses and Governments, an Educational Ambassador for Global Peace Initiatives, and the principal founder of World Connections Foundation, an Arizona Interfaith Community Partner.
A recognized national and global educator and an authority on thought leadership, Dr. Taffer has served as an advisor to educators, learning institutions, corporations and students around the globe for more than 25 years. She is a Doctoral Chair and Professor with Grand Canyon University and a Doctoral Consultant for International Educators' Graduate College. Her instructional guidance and multi-course knowledge have made her a distinguished and sought-after educator and speaker in doctoral studies, women's leadership forums, and leading national organizations.
Dr. Taffer has served on the Athena Valley of the Sun executive leadership team for over 2 years and is currently the Facilitator for the AVOS Executive Leadership Certificate Program for selected Athena Members. She serves as an executive advisor for the recipients of the Athena Principal Woman's Leadership Award and counsels the Young Athena Program Development.
Expanding on her life-long passion to transition individuals to greatness, Dr. Taffer is aligning her talents and connections to create and produce a documentary film, entitled 'As I Rise'. The film speaks to individuals of all ages. It is a story of courage and discovery; of women rising to their full potential and galvanizing change within their lives and communities. Featuring the true stories of three inspiring women, the film demonstrates that all of us have within us the potential to live a life of greater purpose, power and productivity. Their stories illustrate that no one is ever too far from making a difference – or from healing through education. It is a gripping reminder of the power of leadership. "You can't emulate what you can't see. With that in mind, we're using the power of storytelling to inspire what is possible for every woman to achieve." Dr. Susan Taffer.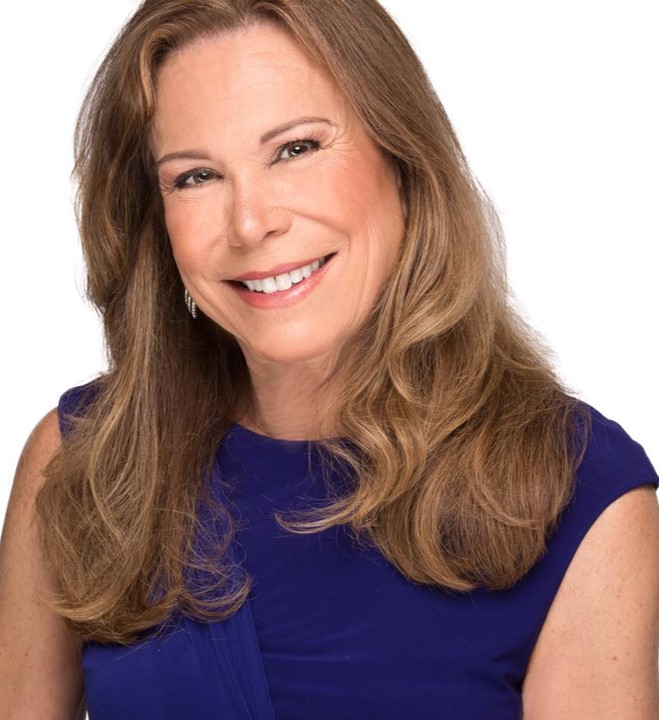 FREE OFFER:
15-minute FREE consultation
Focal Point Career Transformation
CONTACT INFO:
Carla is an "Igniter" – of ideas, relationships, and out-of-the-box thinking. Her passion is people empowerment. Her purpose is coaching greatness.
Throughout her career, Carla has led corporations, small businesses, non-profits and, individuals through transitions to successful outcomes. She leverages her relationship development expertise, strategic planning, consultative sales, and professional speaking skills to create impact transformations.
Carla shows professionals seeking career impact how to break through one of life's most challenging situations and go from surviving to thriving. Her coaching shows them how to connect their passion and purpose with a position where they will prosper doing work they love.  
Deeply connected in the corporate, the non-profit and the educational arenas, both locally and nationally, Carla's career transition solutions are  customized for an individual to maximize their unique skills, talents and focus on actualizing their vision.
Known as a creative problem solver, Carla has counseled and trained thousands of professionals through all aspects of their career transitions, guiding them to success and freedom.
Carla believes every professional owes it to themselves to find purpose and happiness in what you do, and she is dedicated to helping them land a career that does just that.
Deidre Sirianni is the founder of Radically Aligned, where she serves a community of impact driven entrepreneurs, coaches, leaders, and visionaries on their journey of healing, integrated change and making the biggest impact through their work.


She is a TEDx Speaker, Leadership Coach, and Spiritual Guide who believes the foundation of fulfillment and impact come down to intention and living in alignment with your purpose.


She lives and serves her community nomadically and has had the pleasure of supporting hundreds of people on their journey of awakening to their highest selves and full potential.
The four stages she supports her clients with are:


Heal and release past trauma

Integrate change

Activate highest gifts

Make the biggest impact
If you know that you have a big message to share with the world and you have trauma to heal, blocks, behaviors patterns to transform, gifts to activate within you, and a message to serve the planet with then then she may be the coach and guide for you!
Kim is the founder of Kim Schalk Luxe Women's Wear, a beautifully crafted, and empowering collection of classic pieces with a feminine urban edge.
With an eye for detail and a mind for creativity, Kim says she's an amalgamation of her father who was a biologist, and her mother, who is an artist. Some of her best pieces have been inspired by something she literally threw on a mannequin and had a "Viola" moment. She calls it the beauty of a happy accident.
Inspired by nature and architecture, Kim's designs are both delicate and compelling, offering a new take on work, casual and evening wear, available with an unexpected price point.
Kara Goldin is the Founder and CEO of Hint, Inc., best known for its award-winning Hint>water, the leading unsweetened flavored water.

She has received numerous accolades, including being named EY Entrepreneur of the Year 2017 Northern California, one of InStyle's 2019 Badass 50, Fast Company's Most Creative People in Business, WWD Beauty Inc.'s Feel Good Force and Fortune's Most Powerful Women Entrepreneurs.

The Huffington Post listed her as one of six disruptors in business, alongside Steve Jobs and Mark Zuckerberg.
Previously, Kara was VP of Shopping and Ecommerce at America Online where she helped lead the growth of its shopping and ecommerce business to over a $1 billion in revenue.

She is an active speaker and writer and, in 2017, she launched The Kara Goldin Show, a podcast
where she interviews founders, entrepreneurs and disruptors across various industries.

Kara's
first book, Undaunted: Overcoming Doubts and Doubters, published by Harper Leadership, was released October 2020 and is now a WSJ and Amazon Best Seller. Kara lives in the Bay Area with
her family